Green Pest Control Services In New York
Home -

Green Pest Control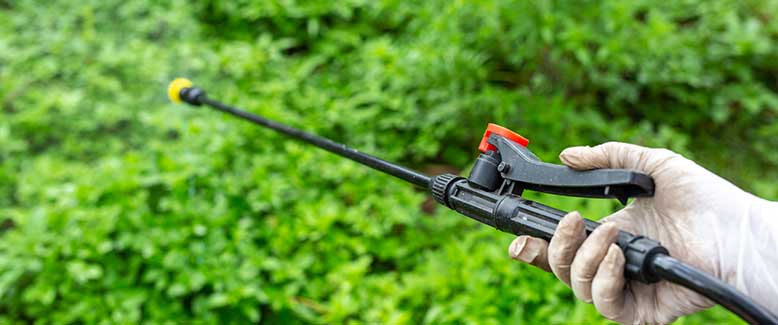 Do you have a persistent pest problem?
If you are dealing with pests on your property, you want to get rid of them fast! While there are various ways to eradicate unwanted guests from your home and yard, many traditional pest control methods require the use of harsh, dangerous chemicals, that can put the health and safety of you, your family, and your pets at risk.
If you are seeking a safer way to remove insect and rodent pests, you're in the right place. The team of pest management experts at Private Exterminating take a green approach to green pest control services in New York. We use natural products that are safe yet effective and rid your home of critters without the use of pesticides.
If you wish to invest in green pest control, get in touch with us at (917) 731-1964 today.
Green Pest Control Services in New York
Traditional insect and rodent management products are hazardous to the health and well-being of any living being or other exposed organic matter. Our eco-friendly products comprise of only biological ingredients unlike the customary harsh chemical sprays used by conventional exterminators. Private Exterminating innovative pest management methods will rid your property of unwanted intruders while preserving your family's health.
Methods of

Green Pest Removal Services In New York
There are many unique approaches to green pest removal including, but not limited to:
Trapping
Using plant-based natural products
Thermal treatments
While many homeowners are interested in using green methods, some doubt the effectiveness of green techniques. Our experts are here to tell you that these approaches are incredibly effective and affordable, especially when administered by a professional team.
To discuss your options, don't hesitate to get in touch with our experts today.
Take the Green Approach to Pest Eradication
There are many unique benefits to taking a green approach to your pest removal mission. Let's explore just a few.
Protect the Natural Environment
In this day and age, we know the importance of protecting the environment and the natural world as a whole. Investing in green pest removal is both productive and socially responsible. Limiting the number of harsh chemicals and pesticides utilized will bring us one step closer to creating a more sustainable world.
Safety for Your Loved Ones
Many homeowners worry about the effect that pesticide treatments will have on their children and pests, and for a good reason. While pest removal companies will take precautionary measures when administering chemical treatments, traces of the compound can linger and put the health of your loved ones at risk.
Taking a green approach to pest control ensures that your safety is prioritized.
Pests are living beings that seek food, warmth, and shelter to survive. Although they have found their safe haven in your home,  you probably want them gone. Pests and rodents can be a real nuisance in your living space.
Green approaches to pest removal, specifically of larger rodent pests, use trapping methods. The animals are caught in a trap and released at a safe distance from your home.
Superior Pest Control From Private Exterminating
When you contact us about insects or rodents in your home, we will set you up with an inspection right away. During the investigation, we will get a detailed understanding of the issue at hand and come up with a comprehensive removal plan.
We are also more than happy to discuss with you the best ways to limit pest infestations in the future.
Fully licensed, certified natural pest control specialist promotes the health and safety of New York clients
Private Exterminating's version of Integrated Pest Management limits the use of chemical extermination methods. Natural and non-toxic techniques function at the levels of sanitation, habitat modification and trapping, in addition to natural botanical spraying.
We are committed to offering pest free environments using environmentally sound methods. Our specially trained staff provides assessments and customized pest plans for the conscientious individual. Regular seasonal visits and follow-up programs are provided with balanced recommendations for optimal insect and vermin control throughout the year.
For more information on green pest control contact us for a free consultation.