Private Exterminating is committed to safely and effectively resolve pest control problems in New York homes. State of the art technology ensures your property is rendered free of and systematically protected against insect infestation and other pest problems without compromising the health or well-being of your family.
Insects and vermin can spread disease and also cause structural damage to your home. Private Exterminating's first priority is the preservation of your property and the security of you and your family.
Specially trained and qualified technicians discreetly visit your New York home and provide assessments and expert advice for basic pest control treatments plans. Programs are customized to suit your budget and come with a full written guarantee.
Special consideration to ensure the safety and comfort of children and pets, in addition to the safeguarding of your personal items and valuables, is assured. Various pest control treatment packages are available that include regular re-evaluation to ensure your home and property remains free of insects, vermin and disease.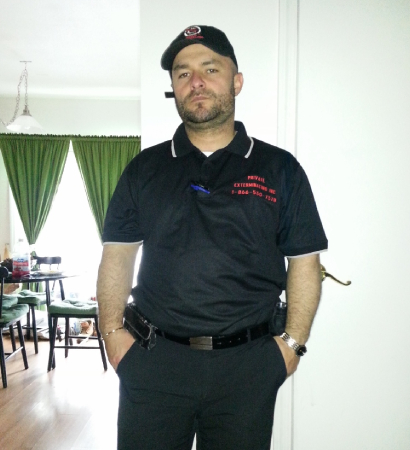 At Private Exterminating NYC, we specialize in providing comprehensive pest control services in Brooklyn Boroughs of New York City to ensure your property remains free of unwanted pests. We use environmentally friendly solutions whenever possible to control a wide variety of common household pests, including ants, cockroaches, spiders, fleas, and ticks. Our treatments also target outdoor pests such as mosquitoes and other flying insects. We provide effective long-term solutions for chasing away unwelcome critters. In addition to conventional pest control treatments, our services may include exclusion techniques or sealing entry points where pests can enter your home or yard. If necessary, correctly identifying the pest is critical for us to implement an action plan that will quickly eradicate the problem while having minimal impact on the environment and surrounding areas.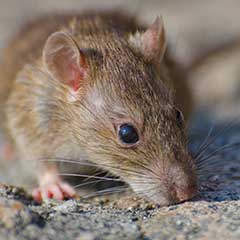 Get rid of unwanted pests with us.
Guaranteed pest removal with no hassle for you.
Private Exterminating is a leading pest extermination company in New York, offering affordable and effective pest control for your home to keep your living space free from dangerous pests. We have been protecting our customers for two decades with our friendly and expert services. Our professionals gladly provide follow-up service calls until you are delighted.

Private Exterminating provides effective treatment for insect and vermin control in New York and surrounding areas.

There are many unique benefits to taking a green approach to your pest removal mission. Let's explore just a few.

Unlike many other bugs, spiders can't be killed or kept out of your home by spraying pesticides in your home or at the entrances
Effective Pest Control Services
Our skilled team of professionals knows that each insect issue is distinct. To better serve our customers' needs, we provide various pest control services in Brooklyn. Whether you have a minor pest issue or a significant infestation, we have the knowledge and resources to quickly and effectively solve the problem.
Integrated Pest Management
At Private Exterminating NYC, we think that pest management is best handled by being proactive. Our integrated pest management (IPM) program is developed to stop infestations of pests before they start. We work closely with our clients to identify potential pest hotspots and implement preventive measures to keep pests at bay.
Eco-Friendly Pest Control
Our team is experienced, certified, and highly trained in green insect control methods that ensure your home or business remains safe from pests without causing harm to our environment. We fully understand the importance of protecting ecosystems, and we take every measure possible to limit exposure to chemicals that may be potentially harmful to both people and animals. Furthermore, all of our products used for Brooklyn pest control services are guaranteed organic, ensuring your property will remain clean and safe at all times.
The prevalence of bed bugs is increasing in New York City. These tiny vermin can swiftly invade your house or place of business and harm your possessions. At Private Exterminating NYC, each pest exterminator in Brooklyn in our team offers comprehensive bed bug control services to eliminate these pests once and for all. Our bed insect management program comprises in-depth inspections, focused treatments, and follow-up services to guarantee that your property remains bed bug-free.
Rodents can seriously harm your property and endanger the health of you and your loved ones. Our team of professional pest exterminators in Brooklyn at Private Exterminating NYC provides thorough rodent control services to eliminate these pests from your home or place of business. Our rodent control program includes inspection, exclusion, and targeted treatments to eradicate rodents and prevent future infestations.
With more than two decades of experience, Private Exterminating is the second name of quality, reliance, and competency.
*for detailed quote use extended version
Learn More About Bed Bug Treatment Preparation